Year 2018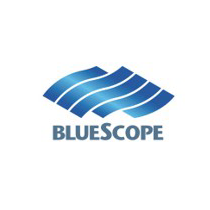 - BLUESCOPE ACIER
Bluescope

With its 46 years of experience, Bluescope Acier is a New Caledonian company belonging to the world of technology which has been able to ally itself with a large international group.

Bluescope has been able to take advantage of the benefits of its status as a subsidiary of the BlueScope Steel group - the world's leading producer of zinc/aluminium coated steel and the world's third largest producer of galvanised steel - while preserving its New Caledonian identity.

As a leading steel specialist in the Pacific and around the world, the company has a prominent position and the proven success of a joint venture with Australian partners. Today, it exports to more than 38 countries and employs 16,000 people in some 20 countries.

Positioned as the leader in steel processing in New Caledonia, Bluescope distributes its products throughout the three provinces of the Territory and exports to Vanuatu and Wallis and Futuna.

Headed by Denis Etourneaud, Managing Director of Bluescope Acier and also President of the French Foreign Trade Advisors in New Caledonia, he was recently awarded the insignia of Chevalier de la Légion d'honneur by the High Commissioner, Thierry Lataste on 25 April 2018.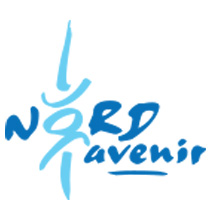 - NORD AVENIR
WEST PACIFIC SCALLOPS

Created in 2015, the company WEST PACIFIC SCALLOPS (SAS WPS) is the result of the desire of the populations of the Belep Islands, the Northern Province and private investors to develop a sustainable scallop fishing activity in the Great Northern Lagoon of New Caledonia, identified as a high-potential area. SAEML NORD AVENIR, the economic development company of the Northern Province, has thus identified an Australian partner, FAR WEST SCALLOPS INDUSTRIES Pty Ltd, for its expertise in the fields of fishing, processing and marketing of this resource, to carry out this project. The entire population of the Belep Islands is involved in the project. Indeed, the 16 clans of the commune, constituted in 16 GDPL, are gathered within the SC BELEMA, shareholders of WPS.

The species fished by the WPS company is the Amusium balloti. This seafood is highly sought-after internationally, and represents a high quality product, considered to be the world's top coral-free nut.

This joint venture is a strong example in all its economic, social and environmental components, but also legal and financial regulations, in relation to the local culture and the specificities of New Caledonia.